TOP 10 CONS

IDERATIONS TO SMART MIGRATE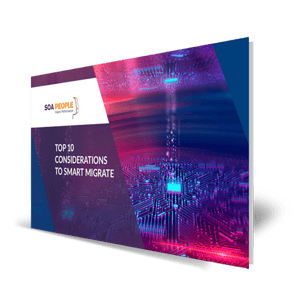 Everyday, more and more companies are transforming their operations using the power of SAP S/4HANA, giving them access to next-generation technologies including AI, state-of-the-art user experience and Machine Learning. So, is the time now right for your company to take the first steps to smart migrate?
Our latest eBook gives all the information you need to understand why and how you can successfully carry out a smart migration. Our useful guide gives our top 10 considerations including, what the benefits are of moving to SAP S/4HANA, how you can create a business case using Performer to help make informed decisions and how the powerful tool MIGNOW can automate your conversion to make it quicker and minimise risk.