What new intelligent capabilities does the cloud-based SAP ERP solution for Professional Services companies offer your organisation with this latest S/4HANA 1908 release? Let us take you on a quick tour in this blog.
Follow your revenues
SAP S/4HANA Cloud significantly improves the efficiency of processing your bank statements. However, what happens if for some reason the bank statement cannot be processed properly the first time? With the new reprocessing rule functionality, you will spend much less manual labour, as you can define rules for how SAP S/4HANA Cloud should reprocess the failed statements. Another Finance innovation in the 1908 release is Revenue Planning integrated into SAP S/4HANA Cloud to get a holistic plan for pricing, quantities, % deviations, revenues, profit and loss.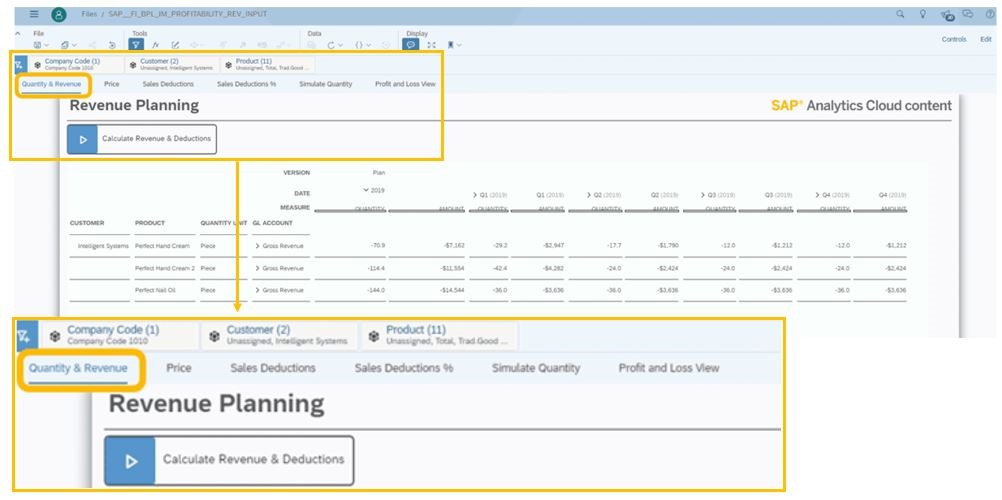 Procurement Process Management
Within the purchasing and procurement element of SAP S/4HANA Cloud, multiple functionalities have been made available to keep a closer eye and more influence on processes. First of all, there is the Machine Learning based Intelligent Approval Workflow. The process is robotised in the sense that SAP S/4HANA Cloud will learn over time what more and less critical requisition approvals are (based on analysis of history of price, source of supply, material group, etc.). This way, as an approver, you can focus personal attention on the critical approvals, while letting the other approvals happen automatically.
Additionally, Situation Handling has been introduced for RFQ submission deadlines. This way, your attention is automatically called to upcoming submission deadlines of RFQs. Again, an innovation that helps you direct your attention to the proper topics, while also helping you make your deadlines.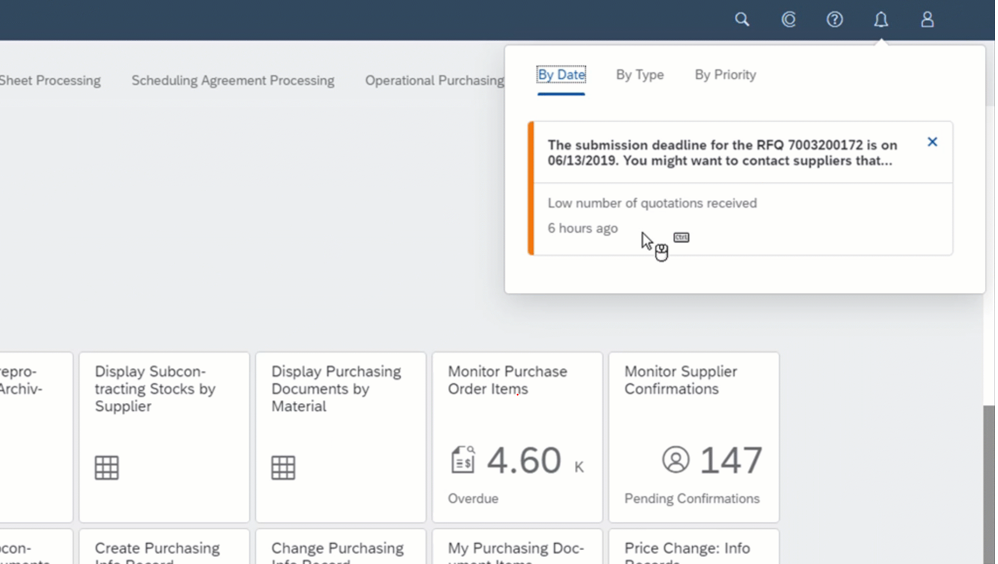 Further Professionalising Services
With the latest release of SAP S/4HANA Cloud, service products, service parts and expense items can be collated as composite services (essentially a collection of services). In this way, you are able to bill a customer for a composite service that does not further specify the contents, while in the background you can analyse costs, revenues and profits for the bundled item.
Additionally, integration from SAP Field Service Management through an API has been made possible, and a new contract type for usage-based billing has been added. With the latter, SAP S/4HANA Cloud allows you to reduce the effort of billing such services, while also further optimising revenue recognition for this type of contract.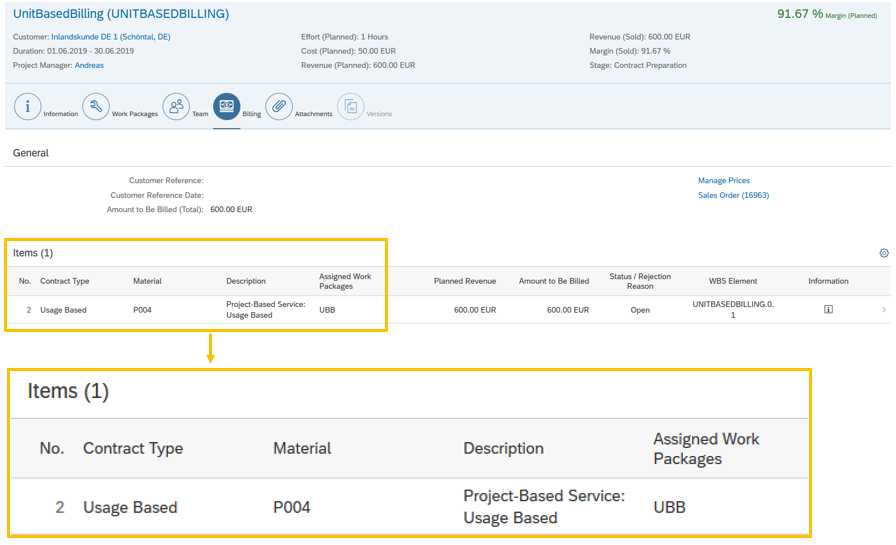 Finally, your projects will have a more optimal cost forecast, now that it can be predicted by timeline and cost components. It gives a view per phase of the project, while also allowing for forecast versus actual comparisons.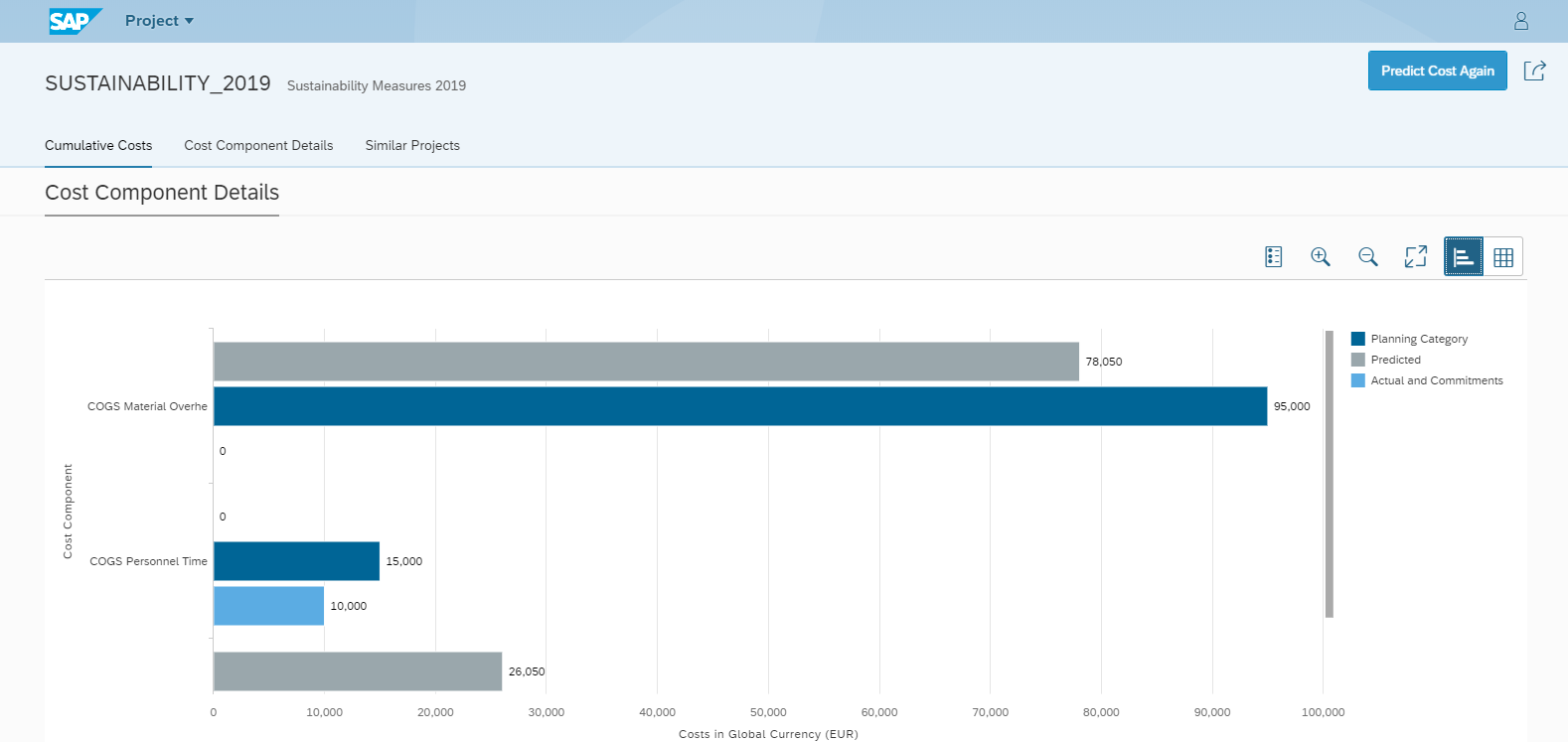 Insight into Quotations
SAP Analytics Cloud is further integrated with the 1908 release, and this also shows in the Sales functionalities. A new dashboard has been developed to give insight into the success rate of your sales efforts in turning Quotations into actual Sales. It allows you to report on the success rate, but also on the reason for rejection of Quotations.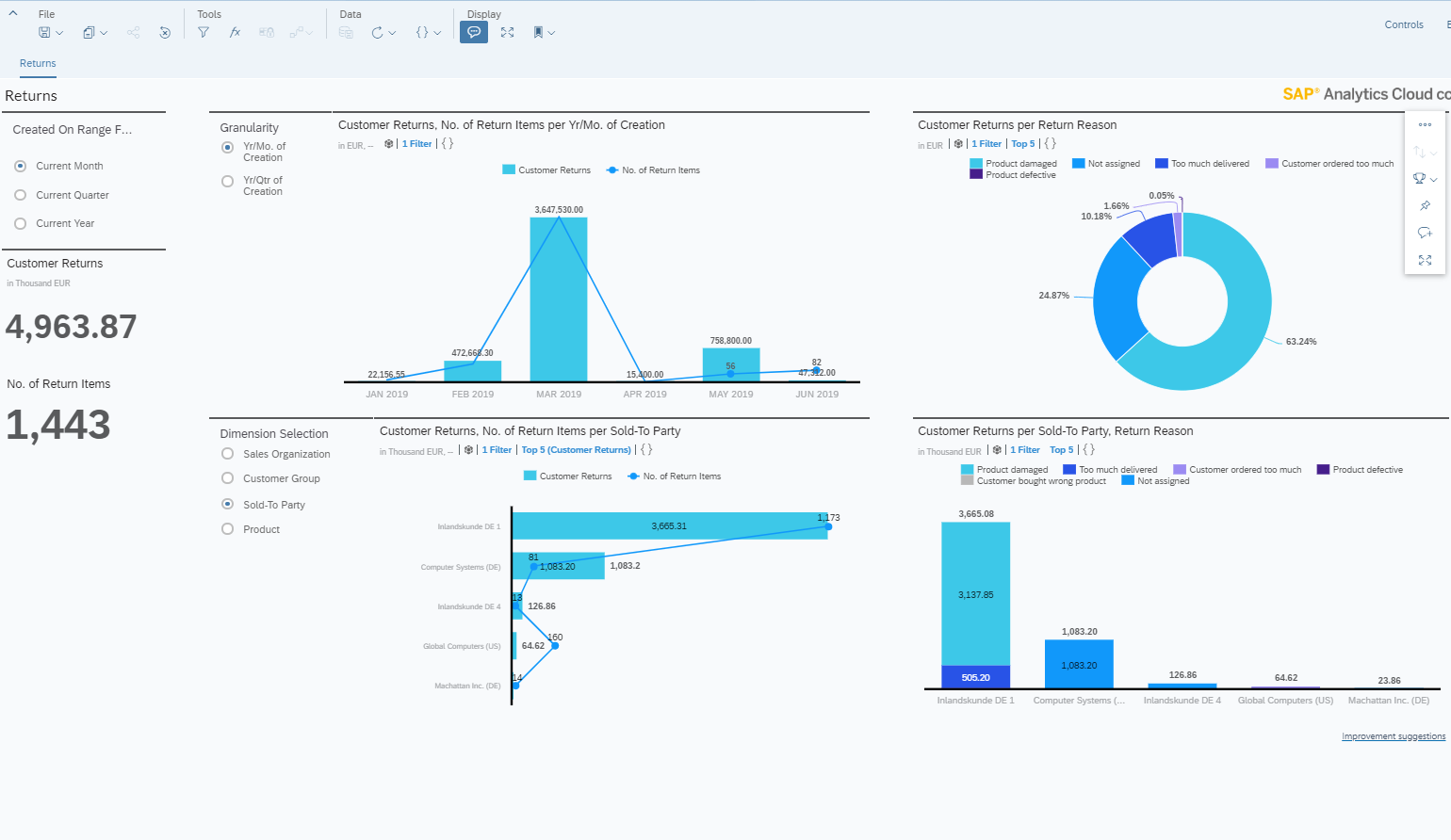 Enhanced User Experience
In the release of SAP S/4HANA Cloud 1908, the deployment comes with the newest User Interface, SAP Fiori 3. This new user experience gives you the option of the stylish theme "Quartz Light".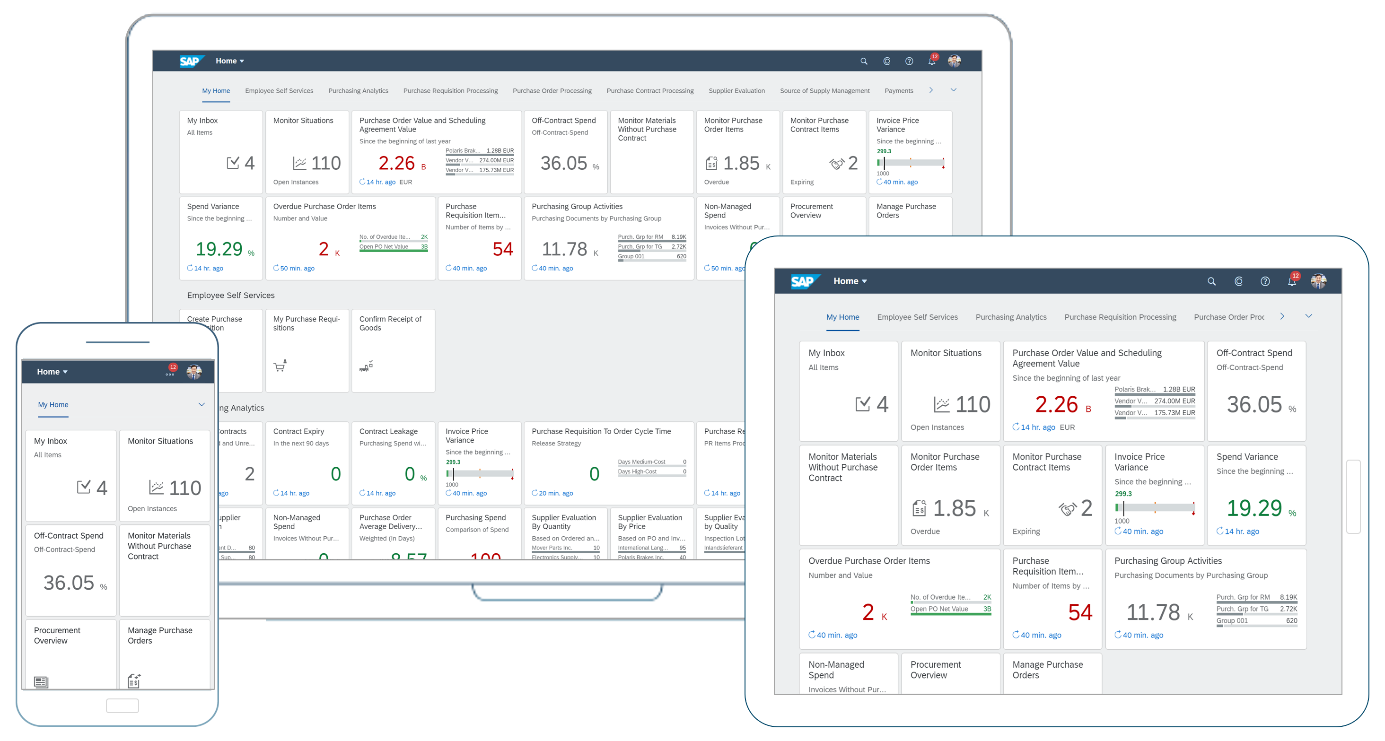 The screen has been simplified significantly, where the home button is equal to your corporate logo now, instead of having a separate home button next to the logo. Furthermore, the two side-panes (me area and notification area) have been left out in this newest release. Instead you are provided with much simpler and easy-to-use menu buttons at the top.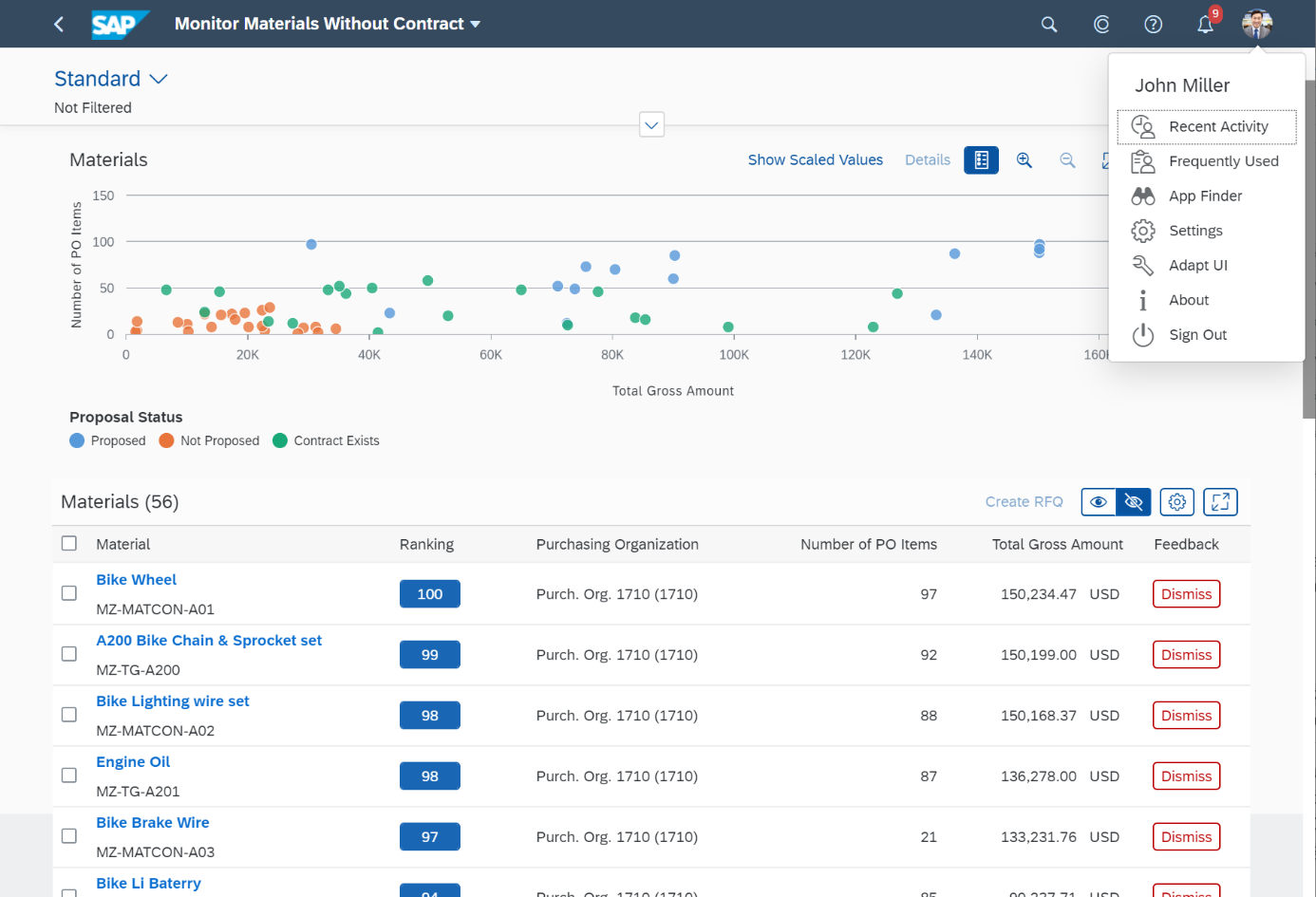 Your homepage provides more elaborate information, directly available for you to consume, and you are now allowed to create multiple homepages and sub-pages to combine structured and unstructured content more easily. Task inbox and notifications for a user are now combined into one large inbox, to keep a more central location for these.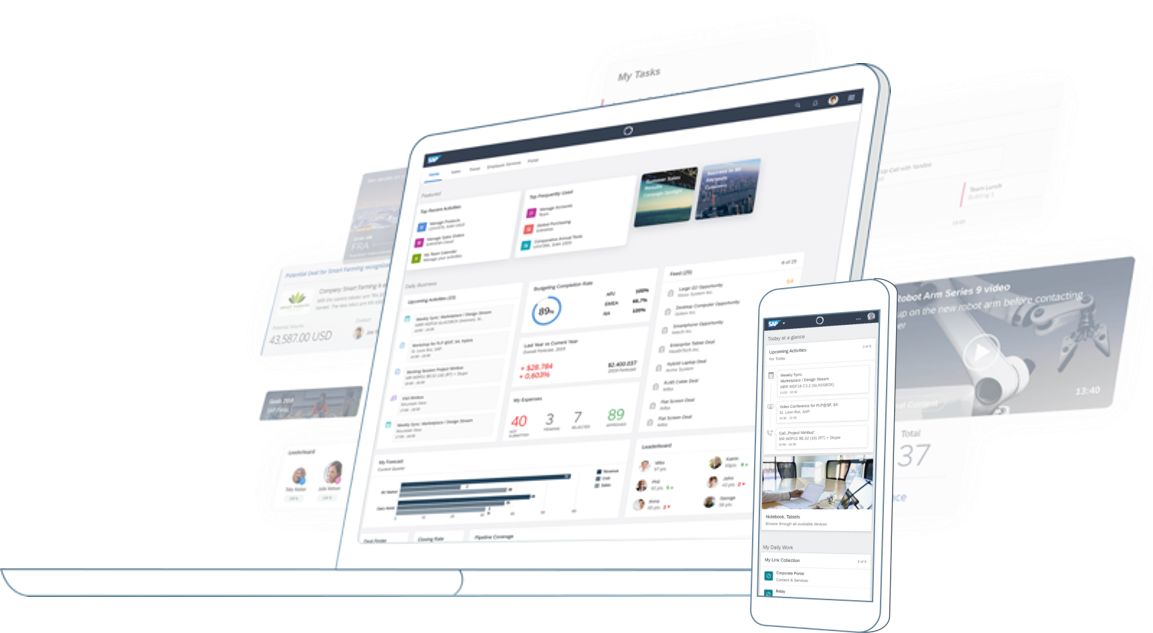 Finally, more intelligence:
Intelligent homepages to show everything that requires your focused attention.
Dynamic content to support intelligent apps with embedded AI, for briefings, analytics, tasks, notifications, recommendations ranked by relevance and situation handling.
Proactive business situation handling, with explanations, insights and proposed actions.
Digital assistant with conversational UI fully integrated into the experience.
Did you know?
Our SAP S/4HANA Cloud team always keeps up-to-date with their certifications as well as their in-depth knowledge of the latest releases.