The current times require a constant change effort. Wholesale & Distribution (W&D) companies are also forced by fast changing competitive relationships to both reduce costs and innovate. It is also important to improve the control over the financial operations and to reduce the organizational complexity. In this article I give you the 7 core disciplines that make the difference in a financial business transformation in W&D.
3 trends that play a major role
Firstly it is important to understand the three current major trends / bottlenecks that play a role here. The current reality of larger organizations is unruly. From a cost reduction point of view, the costs of the financial operation(s) are compared directly with the performance. However if the balance is negative or suboptimal, what is the best solution? IT or something else?
The same dilemma applies to innovation. For investment opportunities (in particular the larger ones), urgent or not, such as full automation of the purchase-to-payment cycle, Big Data, or the Internet of Things, it is difficult to substantiate them with a solid business case, and the impact on specific business performance remains unclear.
The last, but certainly not the least, challenge is the complexity. Either the alignment between all aspects of the desired / required change. How can crucial discipline and areas such as strategy, value, costs, performance, functions, people, competences, services, processes, information and IT be connected so that control is improved?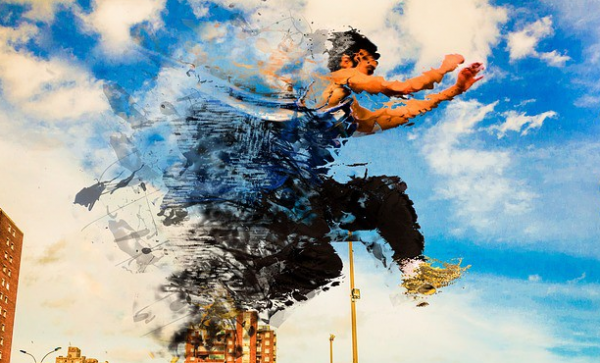 "Reduce complexity in financial management and improve control"
1. Enterprise Architecture
The first core discipline is Enterprise Architecture. This core discipline, also known as business modelling and architecture, provides insights that are necessary for defining and guiding changes in a substantiated manner. Partly as a result, business case substantiation can be drawn up for possible IT and other investments.
2. Value Lifecycle Management
These investments not only have a cost side, but also a value side. Thinking in value is not easy. This often dominates the cost side, or is even viewed as the only one. Value has a life cycle such as a washing machine; it lasts 30 years, but when does its value become lower than optimal, or even negative? The cost side also requires a sharp analysis; not only what costs are incurred, but why. Which goals do they specifically serve? Both questions are answered by means of the second core discipline: Value Lifecycle Management.
3. Optimization of Financial Business Processes
This is the best known discipline, yet process optimization is the best and has many aspects and common ground. Proper process management execution therefore also improves performance in many other areas, including cost reduction and external and internal services. A specific example of this is the Financial Business Reporting process, also known as the 'from record to report cycle'. This includes efficient month-end closing; system based instead of in Excel and with complete and flexible reports.
4. Financial Business Intelligence
W&D organizations do not always have a separate reporting system. Yet Financial Business Intelligence, our fourth core discipline, is a W&D relevant topic. For example if data analysis helps to optimize logistics movements, Business Intelligence thus contains aspects of financial reporting, but is obviously much larger an area in itself. Frequent customer questions in this area are for example: how can the high investments in BI systems be better utilized, how to rationalize a fragmented reporting landscape, and how does 'data' become 'information'?
5. Innovation
Business Intelligence also has many intersections with the fifth core discipline; Innovation. Innovation includes various well-known 'big buzz' topics such as Big Data, Data Analysis, Internet of Things and Artificial Intelligence. Continuous innovation is nowadays essential to remain competitive.
6. Change management
Our sixth core discipline is Change Management. A good plan deserves a good execution. This requires excellent control over all project initiatives, with a clear mandate. The interests of all internal and external stakeholders are managed transparently and proactively, and external suppliers are independently managed. With regard to program and project management, we work with practical combinations of well-known best practice methods such as Prince II and Agile.
7. Orchestration or Integration Management
And finally, the seventh core discipline: Orchestration or Integration Management. How do these above disciplines work together in a way that seamlessly moves with the required effort? One that ensures the correct execution, and gives you control at all times over the content, status and progress?
Taking the control over IT back
Why do these disciplines make the difference now? Several of the larger changes we have made to the financial operation have shown that the right combination of the above mentioned disciplines offers your organization essential advantages in design and execution, including:
Giving back the management of IT to where it belongs: the business

Guaranteeing effective and efficient business transformations

Significantly reducing operating costs (> 20%)

Providing modern guidance and control over the financial services provided by Finance

Making both cost reduction and innovation opportunities visible.
"A right combination of these 7 core disciplines gives IT control back to the business"

Want to know more? You can contact the following SOA-People employees Freek Stoffel (author) and / or Jorg Setz, telephone number +31 (0) 30-6096800. They are happy to tell you more about our approach. Freek Stoffel SAP Finance & Business Transformation Expert @ SOA People