How can a simple incident registration in SAP S/4HANA help to generate higher customer satisfaction?
The online retail trade has grown considerably and thanks to the internet, many companies have benefited from this. In turn an increase in online shopping has meant that there are a lot more customer returns which can lead to a bottleneck for a web store. Also, with online shopping, there is much more two-way traffic and an increase of up to three times for return shipment than in classic retail sales. Customer returns must be avoided as much as possible, but it can also offer opportunities. Handling returns in a simple way can give help a company stand out from the competition. When deciding to shop online, large surveys have shown that customers like to come back to a web store where they have had a good customer experience, where incident registration and the creation of return shipments are easily supported.
The importance of a good return process
We have found that returns on online sales are more common than classic retail sales, because online shopping is so easy. Customers indicate that an easy-to-obtain return label is a very important factor for a good customer returns experience, and is a reason to return to this online store more often. Thanks to a simple and efficient return process, the turnover of an online store increases.
Who wants to buy a product that can't be returned or where numerous conditions are attached?
SOA People, as a Wholesale & Distribution specialist, has a lot of experience with dealing with return issues at webshops.
To simplify the return process, we have developed a FIORI app that simplifies the registration of an incident or return order into a few simple steps:
The creation of a complaint or an incident can easily be done via an ipad or smartphone by scanning a unique QR code:
Providing every ipad or smartphone with an app that can read a QR code is sufficient to register an incident and send a product back. The logistic documents that accompany a shipment are provided with a unique QR code that allows access to a personalised company webpage. In a few simple steps the registration of a notification and start of return shipment is arranged. Choosing a notification category and description is sufficient to do the job.
Attach a photo of the physical product:
In the case of a complaint about the product it is of course very easy to send a photo so that the retailer owning the webshop or supplier can look at the complaint together with the customer.
Direct processing of the notification in SAP S/4HANA:
After registering the return and/or complaint, the customer receives a confirmation via SMS or e-mail. At the same time the internal registration with customer service follows and the follow-up of the incident takes place within 1 hour. A return order is generated for the collection of the products. The release and assessment of the return order generates a status update via the mail which is provided with a return label with barcode and address data. Depending on the type of shipment, an automatic registration with the carrier follows to pick up the shipment.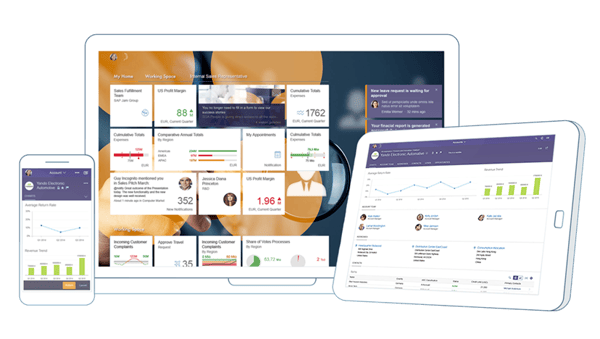 Get a better grip on the return process
This simple way to manage the return of products for the customer is a piece of cake and you too can get a tighter grip on the return process in your organisation.
If you are interested in how SOA People can help you with this, then get in touch.