Your customers, dealers and distributors have increasingly high expectations of being able to do business digitally.
Building up personal contacts and relationships of the traditional 'customer service' days are still important but these days people want to do their own product research and B2B purchasing digitally and quickly, without human interaction. They want easy self-service on their choice of device with fast access to product information, support communities, other key information and so on.
Customers tend to gain knowledge and insight through sharing information on group chats and product forums. And for distributors and agents, giving them easy access to key information and knowledge means they can solve problems fasters and avoid having to pick up the phone.
But finding the right B2B portal that works for you and will be easy to integrate with your other technology solutions can be hard. There are plenty of off-the-shelf products available on the market, but you need to think about how you will manage licencing and how smoothly the product will integrate with your other systems, as costs of customisation could be high.
Future-proofing should also be an important consideration, as well as the number and types of vendors that you want to work with, as any additional system support may come with a price tag.
Here are 5 reasons why you consider a B2B portal:
Self-service and purchasing via a modern digital experience
A B2B portal allows you to manage your relationships with different customers, distributors and partners from a single platform. It can provide support for complex product configurations as well as the full catalogue of products and services. It is a portal that enables your customers to manage their own accounts and place orders, set purchasing limits and budgets.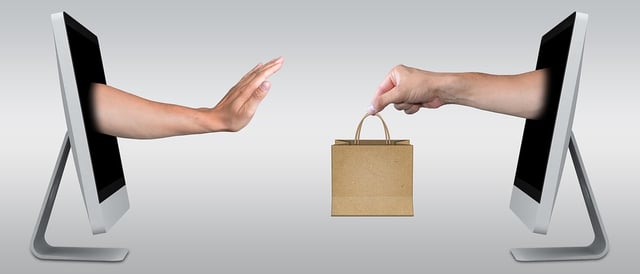 Eliminating manual processing results in lower administration effort and less errors
Employees can focus more on the strategic and ongoing relationship with customers, dealers, partners and distributors rather than the day-to-day admin of responding to product requests or purchase enquiries.
Real-time insight allows for better manage stock management and planning
A B2B portal allows you to manage your content and entire catalogue from one single platform, making order processing across all channels quick and easy, including activities such as bulk ordering, order renewals and omni-channel fulfilment. It also allows you to build an online community that helps your customers make the right purchasing decisions and increase their product knowledge.
Lower total cost of ownership (TCO) with an SAP cloud solution
Our B2B Portal and Web-Shop is a SAP-qualified Package Solution running on SAP Cloud Platform and is fully integrated with on premise or cloud SAP back-end systems (ECC, S/4HANA and S/4HANA Cloud) and, and as a result, ,ensures your business will benefit from a lower cost of ownership.
Get started easily and go live fast
SOA People has a strong and credible track record building and delivering portals to the highest levels of quality. Combined with our unique UX experience, and the latest SAP technology, you can enjoy a rapid implementation within a fixed price and a fixed scope. Additionally, our dedicated functional and technical application management team can deliver continuous support so they you can be reassured that it's always in safe hands.
Wherever you are based, and whatever your business, our local teams will share their years of portal and web shop experience so that you can quickly reap the benefits and be in a position to offer more efficient services to your customers, partners and distributors.