Whatever the size of your organisation, the type of industry you're in or the particular department that needs supporting, the versatile platform Performer can help optimise your SAP business process management whatever the scenario. Time and time again, Performer has helped our customers across a broad spectrum of business areas to track the value of their SAP projects, both past and present, to give them a clear understanding of the actual benefits they are gaining using real facts and KPI trends. You may have been running SAP projects for many years, but through continued technology advancements, your processes may not be as efficient as you think. So how easy is to make sure that your SAP processes are optimised using Performer?
First set your objectives
Setting your objectives is the first step to highlight what you need to know about your SAP projects. Perhaps you want to automate your operational processes and want to know how that would directly effect productivity. You may be re-evaluating your auditing processes and want to find ways to reduce your risks, but at the same time reduce costs. Or you could be thinking about carrying out an SAP S/4HANA migration and want to build a business case to help facilitate decision making in the Boardroom. Whatever your objectives are, Performer can help.
How Performer can help
Performer is an automated, subscription-based cloud platform, giving you the capabilities to continuously measure the performance of your investments using SAP data. It will help you to prioritise your business and digital projects and demonstrate their business value. It gives you a unique automated analysis or your entire SAP system, using key KPI benchmarks to identify issues and priorities, giving you total visibility of your technology performance. Performer can carry out a whole variety of tasks to help you meet your objectives. It can help with assessing your projects including calculating the ROI, estimating implementation costs versus identified benefits as well as measuring security levels of your entire SAP environment.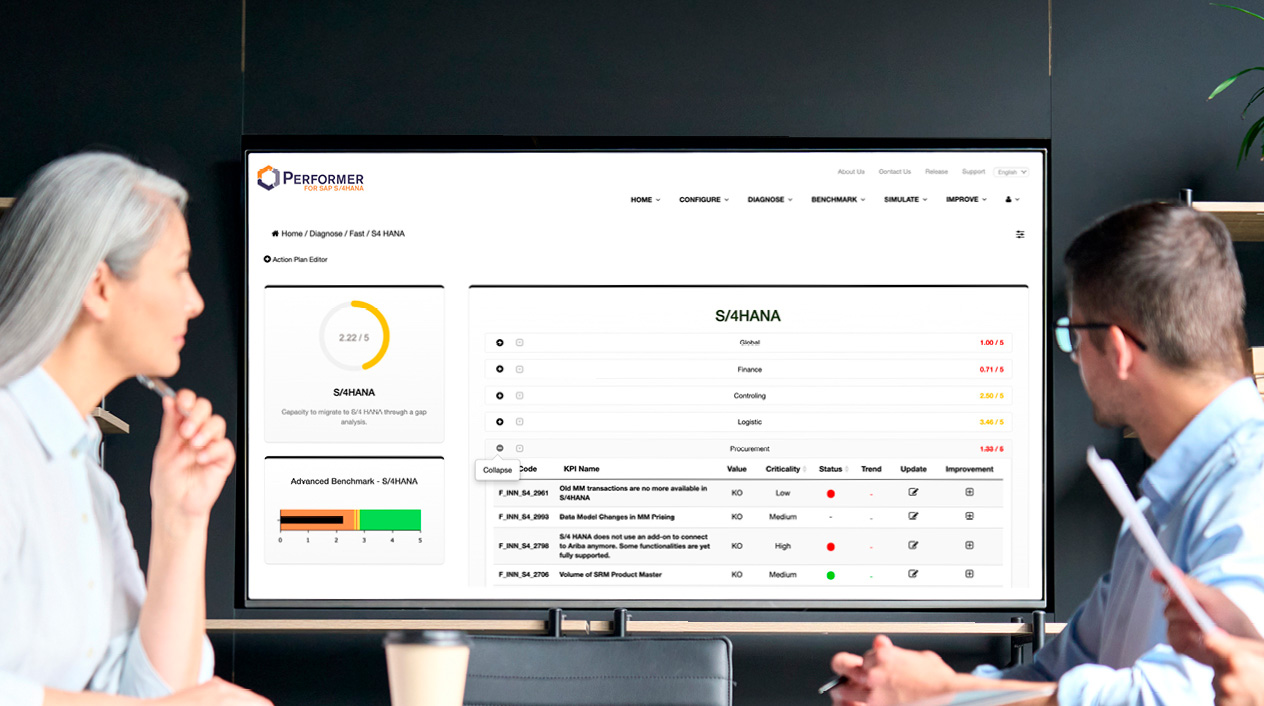 Don't take our word for it
Many of our customers have already used Performer to their advantage and the results have been really impressive. From improved productivity leading to substantial cost reductions to reducing risks to their SAP environment, read our latest eBook and find out for yourself how our customers have benefited from the power of Performer.