In ons vorige blog hebben we het gehad over waarom het zo belangrijk is om werkkapitaal te optimaliseren. Zoals toen ook al omschreven is het antwoord op die vraag relatief eenvoudig. Geld zit namelijk vast in openstaande facturen en voorraden en zolang geld vast zit in deze posten is het niet mogelijk om te gebruiken. Wat uiteindelijk kan leiden tot tijdelijke of structurele liquiditeitsproblemen. Om dit te voorkomen is het optimaliseren van werkkapitaal belangrijk, maar hoe?
Hieronder hebben wij 10 mogelijke manieren opgesomd waarmee je het werkkapitaal kan optimaliseren:
Verkort de betalingstermijn voor klanten: Stuur facturen zo snel mogelijk en verlaag de betalingstermijn. Dit zorgt ervoor dat klanten sneller betalen en verbetert de cashflow van het bedrijf.
Verleng de betalingstermijn voor leveranciers: Onderhandel over langere betalingstermijnen met leveranciers. Dit geeft het bedrijf meer tijd om te betalen en verbetert de liquiditeit.
Beheer voorraden: Vermijd overmatige voorraden en zorg voor een goede voorraadbeheer. Op deze manier wordt er geen kapitaal vastgehouden in onnodige voorraden en kan het bedrijf zich richten op de verkoop van bestaande voorraad.
Verminder de debiteurenrisico's: Voer creditchecks uit op nieuwe klanten en implementeer een strikt debiteurenbeheer. Dit vermindert het risico op wanbetaling en verhoogt de cashflow.
Verkoop overtollige voorraad: Verkoop voorraden die niet langer nodig zijn of die niet worden verkocht om de cashflow te verbeteren.
Verminder operationele kosten: Identificeer en verminder onnodige kosten om de cashflow te verbeteren.
Optimaliseer het betalingsproces: Automatiseer het facturatie- en betalingsproces om fouten te verminderen en de tijd die nodig is om betalingen te verwerken te verkorten.
Verhoog de omzet: Verhoog de omzet door nieuwe klanten aan te trekken of bestaande klanten uit te breiden.
Verhoog de marges: Verhoog de marges door de prijzen te verhogen of door efficiënter te produceren.
Houd de liquiditeit in de gaten: Houd de liquiditeit nauwlettend in de gaten en anticipeer op toekomstige behoeften om ervoor te zorgen dat er voldoende werkkapitaal beschikbaar is om aan de verplichtingen te voldoen.
Het is een grote uitdaging om deze 10 manieren meteen uit te voeren. Hierbij kan SOA People helpen. Met onze value management oplossing " Performer for SAP " kunnen wij ondersteunen op basis van uw eigen data.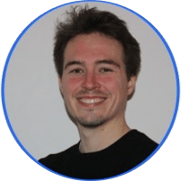 Auteur: Bart Andriessen
Value management expert & Account Manager