Organisations must keep up with market changes and technological developments, and strategic decisions are made based on the data available at that time. Typically, spreadsheets and operational reports are mainly used to support these decisions.
However, to keep one step ahead, there is a need for predictive insights as well as predictive analytics, but this first step towards machine learning may seem unjustified. Research* from the Hogeschool in Utrecht however shows that organizations with 50 employees or more believe that People Analytics should be developed further. Another result from this study shows that less than 5% of the organizations interviewed already use predictive analysis.
So why is there a demand for further development on People Analytics? Research and experience show that organisations need more and more to understand their performance drivers. These drivers are about which buttons an organization should push to experience higher sales, increasingly satisfied employees, and so on.
In addition, we want these drivers to be quantified at a glance. This allows us to make better informed decisions and HR gets a significant role in contributing to the overall business objectives. Technological developments ensure that the performance drivers from the past, current and future (predictions), can be quantified across various domains such as HR, Finance and CRM. Machine learning is used to identify which patterns from data are recognised and insightful predictions can then be made using Predictive analytics.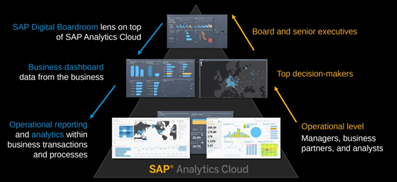 SAP Analytics Cloud (SAC) makes it possible to generate operational, tactical and strategic reports over one or more domains so that the performance drivers are quantified. SAP Analytics Cloud (SAC) is the business warehouse tool of SAP in the cloud. It consists of three functionalities:
Displaying data with reports & dashboards
the ability to share reports to support collaborative working
Machine learning & Predictive Analytics to discover and predict patterns.
This makes it possible to determine a policy for the longer term (strategic), to adjust it (tactically) and to monitor it on a daily basis (operational)
From the HR solution SuccessFactors, data can be delivered to SAC and / or read by SAC from SuccessFactors. By making a link between SuccessFactors and SAC you can not only report on HR, but also in combination with other domains. Creating a link between SAC and SuccessFactors is done in 13 simple steps and can be best described at:
https://www.sapanalytics.cloud/guided_playlists/connect-to-sap-successfactors/
When a link has been made, you can choose to read data from SuccessFactors using the standard reports in SAC such as a headcount report or by creating your own reports based on queries on one or more tables in SAC. Within SuccessFactors there are various options for generating reports & dashboards. Ultimately, it is the intention that all reports within SuccessFactors can be created and run via one tool (report center) with support from SAC.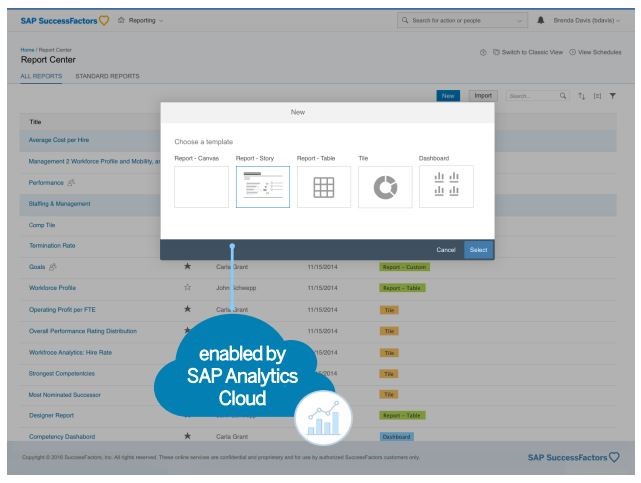 Would you like to understand more how SOA People can help you with your People Analytics?
*Source: Hu (2019) People Analytics Competencies in the Netherlands. State of affairs according to HR professional